+     21.4567527      |      -157.8560201      +   
THE PROPERTY
One of the finest properties in all of Hawaii, the Renoir Estate represents a once-in-a-lifetime opportunity to own and create "the ultimate family compound," a generational estate in Hawaii. 
The setting is idyllic and offers unparalleled privacy. The estate is so secluded, it can only be seen from above; few locals even know of its existence. Sheltered on a fully-protected hilltop above Kaneohe Bay surrounded by rich, bio-diverse forest preserves, this secluded retreat was designed to overlook the beautiful valley and community below and provide safety, security and the ultimate health benefits of rest and relaxation and being connected to nature, and serenity. It's a unique blend of breathtaking ocean and valley views, lush landscaping, tropical gardens, great lawns, exotic palms and magnificent trees, all reminiscent of one of the finer nature preserves.
PURE PRIVATE WATER SUPPLY
The USGS (United States Geological Survey) estimates that about 283 million Americans rely on public systems as their primary source of clean water for their homes. If these public water systems were to fail, many people would be forced to explore other means of acquiring and treating water to fulfill their basic needs of clean water. 
The Renoir Estate features it's own private perpetually-recharging freshwater system with three 20,000 gallon tanks for irrigation and one 12,500 gallon tank for the homes.
The system allows a flow of over 36,000 gallons per day of pure, natural freshwater for agricultural use and 2,000 gallons per day for residential use. The aquifer is constantly recharged from the pristine, surrounding volcanic Ko'olau Mountain Watershed, producing an over-abundant self-sustaining supply of pure fresh water on the property should water scarcity or an unexpected disaster occur.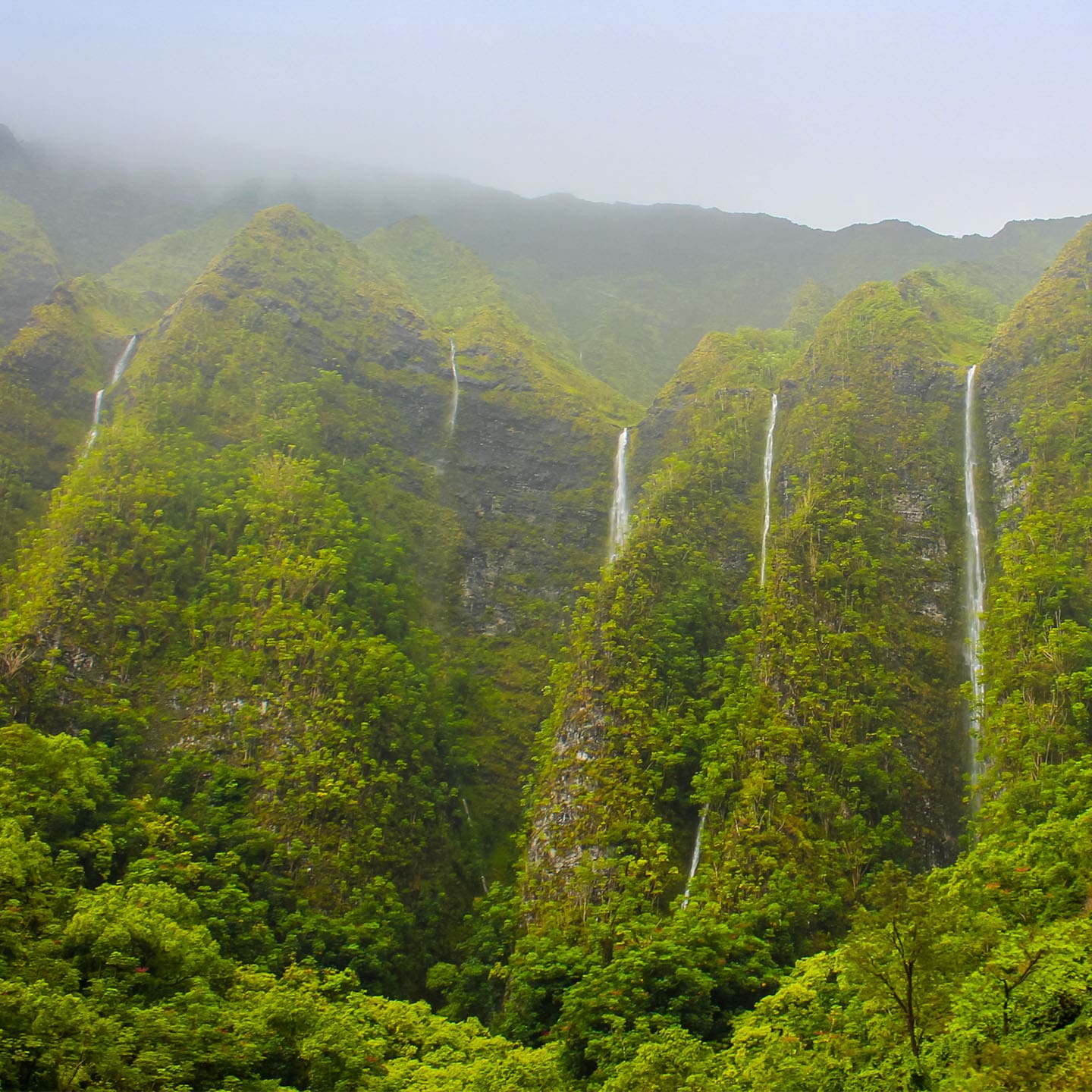 THE LOCATION & LIFESTYLE
The location is simply the best in all of Hawaii. A rural oasis located just minutes from the Honolulu International Airport, Hawaii's finest beaches, boating, fishing, diving, kayaking, paddling, hiking, golf courses, outdoor pursuits, Farmer's Markets, Oahu's best Medical Facilities and Schools, the quintessential beach town of Kailua, premiere fitness and wellness facilities, the Kaneohe Sandbar (the largest saltwater sandbar in the world), and all of the 5-star restaurants, world-class shopping, and vibrant nightlife of downtown Honolulu and Waikiki.
KEY DETAILS
47-577 WAIHEE PLACE, KANEOHE
Main Home – 3 Bedrooms | 2.5 Bathrooms | 2,497 Sq. Ft.
Guest Cottage – 1 Bedroom | 1.5 Bathrooms | 1,098 Sq. Ft.
Lot Size – 39.67 Acres | 1,728,112 Sq.Ft.
Zoning – Ag-2
Year Built  – 1959
Price – $11,995,000
MAIN RESIDENCE
Fully gated and secure with a Gatehouse located at it's entrance, this Eden-like sanctuary feels as if you've arrived at a private country club, hidden away from prying eyes. The wide concrete driveway was engineered to provide a luxurious and enchanting driving experience as it slowly winds its way through the lush landscaping, tropical gardens and magnificent trees all the way up to the main residence. 
Although modest, the light-filled and spacious home, built in 1959 and extensively renovated by the owner in 2003, features a fully-equipped Wolf Commercial Kitchen and sprinkler system and is the perfect venue for entertaining and hosting gatherings intimate or grand. The indoor-outdoor livability was further improved with glass paneled walls that open directly onto the wrap-around stone tile terrace, facing the ocean, the pool, the natural beauty of the environment and the incomparable privacy of the land…just the sounds of birds and gentle breezes to accompany the views.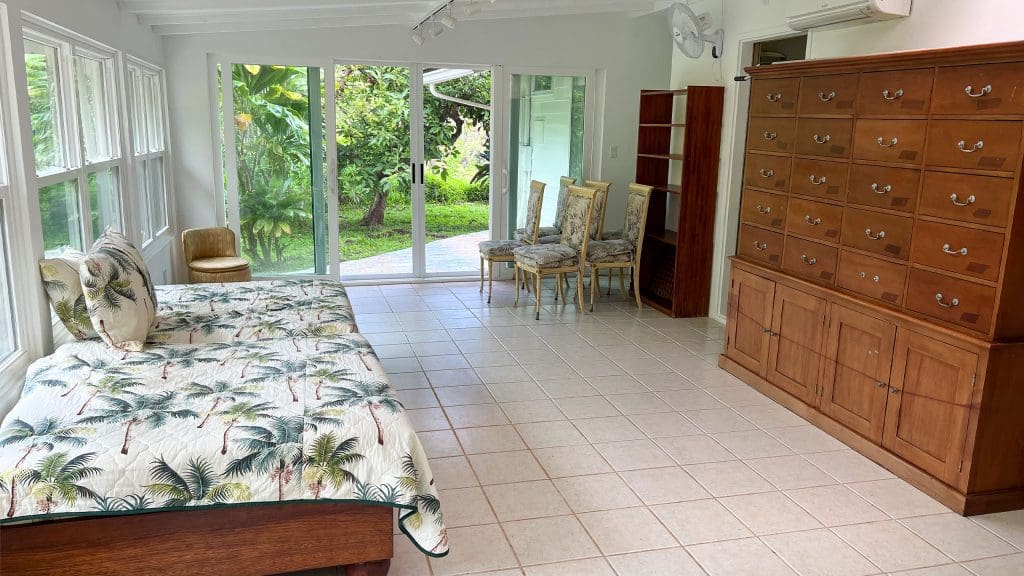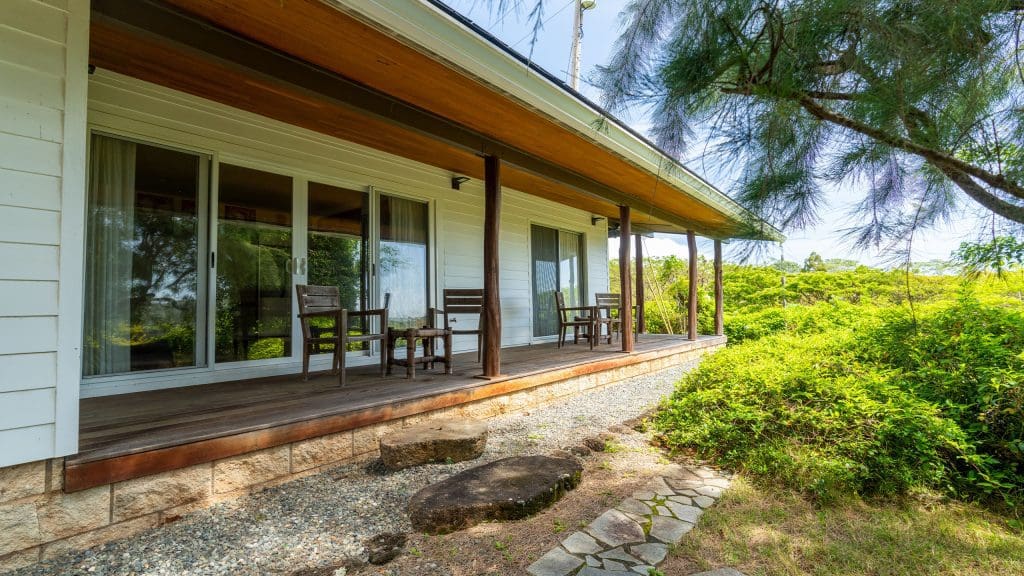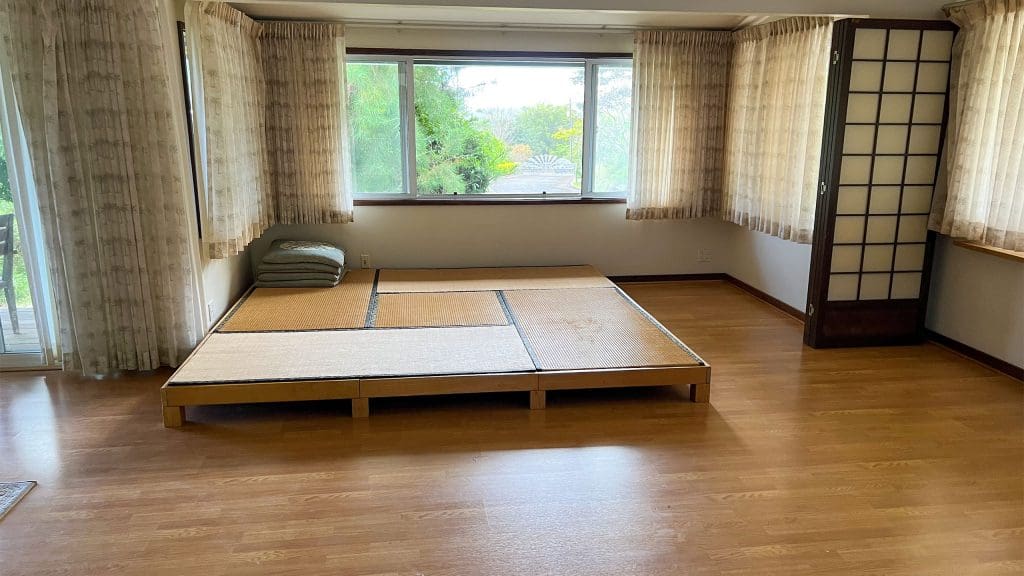 THE ULTIMATE PLATFORM
The sky is the limit in terms of further developing the property into the most luxurious compound in Hawaii. Over the past 19 years, the owners invested significant funds and resources into engineering the property's infrastructure for further enhancement. The property is perfectly suited for horses and stables, riding trails, a polo field, golf holes and putting greens, a helipad, as well as organic greenhouses, agricultural buildings, orchards and food gardens. 
Buyers may also want to create a new, modern statement home and re-imagine the existing space as an entertainment venue, gym, spa, art studio, theater, wine locker, games room, home office, or design/film studio.
Alternately, Buyers may want to pursue approvals to subdivide the property into multiple lots, each with stunning views. This is truly a once-in-a-generation opportunity to own one of the most desirable properties in Hawaii. 
JAMES LYNCH
Vice-President Private Advisory Group and All Island Specialist
KATHLEEN KAGAWA
President & Former State of Hawaii Real Estate Commissioner
All information provided herein has been obtained from sources believed reliable but may be subject to errors, omissions, change of price, prior sale, or withdrawal without notice. Hawaii 5-0 Properties, Inc and its affiliates make no representation, warranty or guarantee as to the accuracy of any information contained herein. You should consult your advisors for independent verification of any properties.